Sex as a Weapon
Pat Benatar
23 hours ago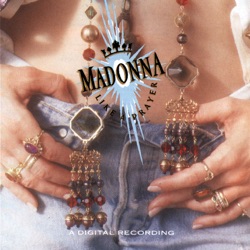 Cherish
David Guetta & Madonna
23 hours ago

You Didn't Have to Be So Nice
The Lovin' Spoonful
23 hours ago
Look Me In the Heart
Tina Turner
23 hours ago
Faeries
Mannheim Steamroller
23 hours ago
Long Hot Summer
The Style Council
23 hours ago
Another Day in Paradise (Live)
Phil Collins
23 hours ago
Think
Aretha Franklin
23 hours ago
Panama
Van Halen
23 hours ago
Story in Your Eyes
The Moody Blues
23 hours ago
Ver más
ClassicHitsOnline en vivo
The greatest music on the planet!
Categorias:&nbsp
Classic Hits, 80s, 70s
Frecuencias ClassicHitsOnline
Toronto: Online
Lista de las canciones más escuchadas
Últimos 7 días:
1. Johnny Mathis - It's the Most Wonderful Time of the Year
2. The Irish Rovers - Grandma Got Run-over by a Reindeer
3. Wizzard - I Wish It Could Be Christmas Everyday
4. Carnie Wilson & Wendy Wilson - Hey Santa!
5. Amy Grant - O Come All Ye Faithful
6. Andy Williams - The Christmas Song
7. Vince Guaraldi Trio - O Tannenbaum
8. Vince Guaraldi Trio - My Little Drum
9. Colin James - Boogie Woogie Santa Claus
10. Frank Sinatra - Santa Claus Is Coming to Town
Últimos 30 días:
1. Wilson Phillips - Impulsive
2. Gloria Estefan & Miami Sound Machine - Bad Boy
3. The Turtles - Happy Together
4. Burton Cummings - Charlemagne
5. Fontella Bass - Rescue Me
6. Robert Plant - Tall Cool One
7. Rod Stewart - Lost In You
8. 38 Special - Back to Paradise
9. Scarlett & Black - You Don't Know
10. Paula Abdul - Opposites Attract
Contactos
Redes sociales
Compartir
Comentarios